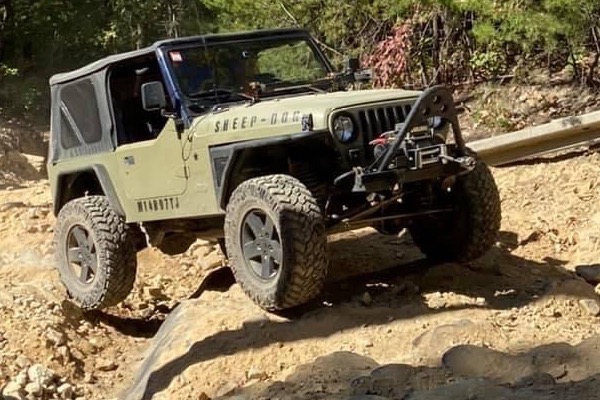 Off-Road
My Start
My first off-road vehicle was a red 1988 Suzuki Samurai. It was modified a bit from stock (see [Specifications](Samurai Specifications) for details).
I was a member of the Southern Four Wheel Drive Association (an association of 4WD clubs located in the southeastern United States), East Tennessee 4 Wheel Drive Club and Tread Lightly (a not-for-profit organization dedicated to protecting the great outdoors). We typically towed our jeeps to the trails - just in case we break something major. My tow vehicle was a UD CMA83.
Now
I worked the little 1.3L Samurai engine until she died. I did an engine swap...or started it at least; I've never finished that project.
In 2021, I purchased a 97 Jeep TJ and have been using that as my off-road vehicle.
I try to ride once a month (sometimes more). It's a great way to enjoy the outdoors. We travel well maintained trails in areas within a few hours drive from home.
Once on the trails, our ride is typically very slow (often only covering only a few miles in a day). I have documented some of my trips so others can share in this wonderful sport.
Maps
Finding places to ride is often a hard. I have a collection of Maps from trips that I have taken or collected in the planning of trips.